Hi! to those who know me and for those who doesn't. Let me introduce myself, I am Joyeeta, a fine artist, illustrator, a creative mind or whatever you would like to call me, I'll welcome that with love. 
I have been painting like every kid does, I'm just the one who didn't stop it like other grown ups! I took this thing seriously and chose the career that pampered my passion. I did my B.F.A. i.e. my bachelor's degree in fine arts from Indian college of arts and draftsmanship under Rabindra Bharati University and I never looked back.
With every sketch and little steps in social media and in the art field, I was blessed with the love of people and that kind of summarizes my story.
Me along with my best friend (who happens to be my husband now) created this Studio Joyeeta and that was the start of another journey, a beautiful one. We create things and memories for people, do everything that is possible and try to make the world a better place to live in.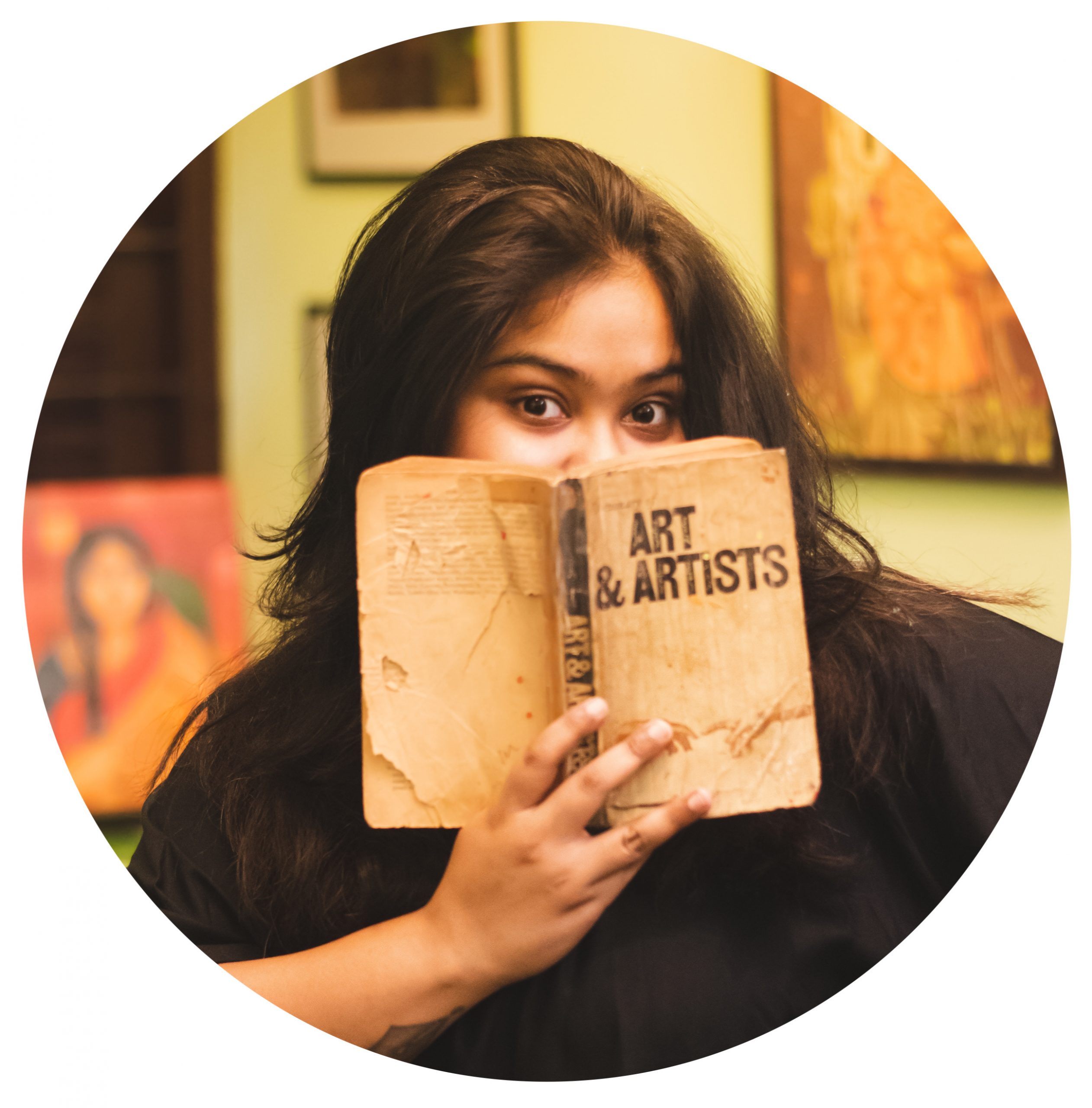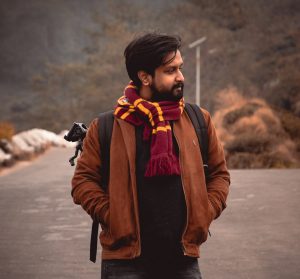 Hi! to those who know me as theshutterbong and Ghosh, and for the new people, hey!  I'm Prasenjit. If you ask me I have the most dynamic life which one can only dream of. Even after many risks, and odd decisions, I am extremely positive towards whatever happened to me and considering myself as a learner have embraced everything that came to my way.
I am a photography enthusiast, I said so coz I still feel shy calling myself a professional photographer.
I am a person who loves to capture emotions of the street, it's people and the vibe. I did my bachelor's and then masters in computer application, got into a IT job and then chose to leave it all to make something happen with my partner in crime, my best friend who happens to be my wife now.
We both decided to start this Studio Joyeeta thing, I never knew painting was my thing, and if I ever got a chance to relive my growing up years and got the independence to choose for myself I would definitely choose art for me. 
For me it was a journey of finding myself, 
I enjoy a lot creating memories, paint, click pictures of people and make this world a better place.
I do call myself the co-founder of Studio Joyeeta with a wild happiness, only those who can feel it will understand.
Joyee has a very unique & arresting style which distinguishes her artwork from others. It's amazing how effortlessly she pours her feelings and thoughts on to the canvas like a poem. Not only is her artwork so meaningful but her words equally powerful. It's a pleasure to work with her.
Prakriti Biswas
2023-01-23
Joyeeta's work is something that brings you closer to yourself. She is someone who has this rare skill to articulate our deepest corners through her paintings. The amazing work, careful packaging, and the way she helped when my package was stuck in logistics is something that took my heart. DO NOT think twice, if you get stuck on one of her brilliant pieces, just go for it. 🌸 May this amazing artist shine bright in her very own way. ✨
I commissioned my wedding reception card artwork from Joyeeta and the entire process from our very first conversation until the final delivery of the product has been an absolute delight! My partner, family, and I are thrilled with the artwork! Joyeeta was very receptive to my ideas and suggestions and she made the necessary changes as and when. I am immensely grateful for her understanding and cooperation in giving shape to something I had envisioned for a long time 🙂 (P.S. I came across her profile accidentally on Instagram and immediately fell in love with her aesthetic sense, her repertoire of work, and her talent of story telling through her art.) Thank you, Joyeeta!
Amazing art! Joyeeta was very nice and efficient for communication and shipping was fast. 😊😊
After visiting her insta page, we just fell for her unique style and promptly decided to pick few of her art pieces for our wall. Got one for my friend's birthday. Oh, they are lovely!!! Girl, keep mesmerising us 🙂 🙂
Amazing work, attention to detail, and willingness to accommodate requests at all stages!
paulomi chatterjee
2022-11-04
I love her work..I have been following her few years & bought few things but this time I bought few paintings,omg those r just masterpiece..She is truely a magician..Her paintings could change the total look of your house ❤️
Bedotroyee Bhattacharjee
2022-10-27
Undoubtedly one of my favorite artists! I love Joyeeta's style and artivism. Working with Studio Joyeeta is a treat! There's so much that she brings to the art and concept. Her art is an extension of her ideas and experiences. I keep going back to her art and ideas from time to time. Don't miss the captions because they are equally captivating!