100 Days Drawing Challenge!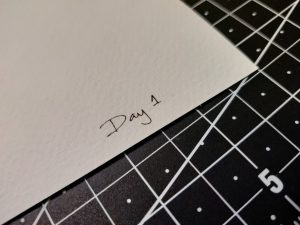 In this time of quarantine,  life has come to a standstill, myself, being someone who gets inspired from the people around me and gets encouraged when I travel and do something new, the quarantine is making it tough. The regular mundane routine is kind of bringing an artist's block, hence this challenge. 100 days drawing challenge. I will be drawing one thing everyday and post it. I will try my best to fulfill this challenge and let my creative juices flowing. Hope this helps me and also help the people who follow me, and remind everyone that the show must go on.
Hi there!
Studio Joyeeta is coming up with a new initiative Sketcher's Joy a sketchbook club, for fun, for practice and for every good reason! We welcome all art enthusiasts who are interested in joining a club which will deal with random sketch-booking/journaling/sketching/calligraphy/etc.
We are starting this club so that people can communicate, grow with each other and also develop a good habit of sketching and drawing!
Anyone who wants to be a part of this can sign up, and this team will be given tasks/challenges and different programs and activities.
 Click the button below to read the rules and join the club!