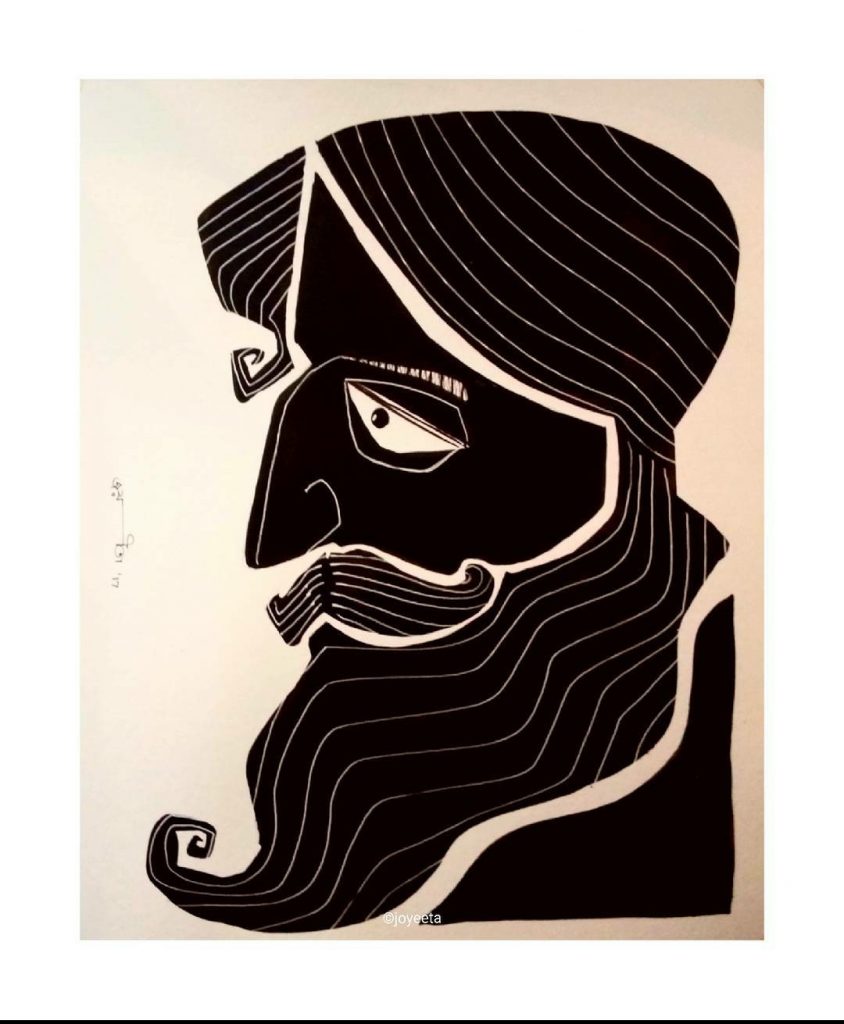 Tagore, or what sounds more pleasing to my ears is Thakur. Thakur in Bengali also means God, and trust me what else can justify and qualify as the surname of a person so massive, huge and God-like.
Robi Thakur is in the DNA of Bengalis, even if you are not a Bengali, even if you are not an Indian, Robi Thakur is someone who can't be ignored.
Why is he so God-like? Why is he so much discussed? Why can't we just move on? We can't move on, because whatever you do, if you are born as a Bengali, Robi Thakur will make a place in your life even if you don't want it. Imagine, just imagine (because we can only imagine this, in reality this will never happen) every one suddenly stops taking his name, we will still recognize this man with long beard because of our DNA memory. Jokes apart, from my childhood, I have seen everyone in my home talking about him, treating him like some god, for few initial years of my life I actually thought he is some guru or god man, later it got replaced with immense love and awe. Dimma(my grandmother) had a huge photograph of him in her room. She made sure,whatever state she us in ,this day ২৫শে বৈশাখ (25th boishakh) the picture gets a beautiful garland and some sweets and water. She also made sure she will sing a song even though her voice was completely cracked at that age. One day I asked why is this so important? I know he is a great poet, one of the best writers ,but there are many. Why this worshiping?Dimma sweetly said with tearful eyes " amader deshe amar shomoy ghore thakurer chobi na thakleo cholto, kintu Robi Thakur na thakle shei barite alo nei" Which means "it was okay if we didn't have pictures of God at our home, but if Robi Thakur isn't there, there is no light".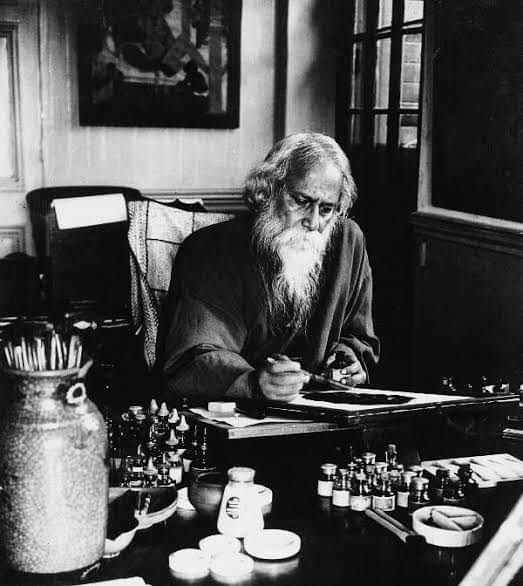 From that day I made sure I read as much as possible, Maa always made sure that I hear his poems, so she read that out to me. I went to Shantiniketan with my mother in law before my marriage, and went to his museum. I saw the excitement and enthusiasm and she was almost tearful to witness all his belongings and started humming his songs. This is the process how i realized how we are all connected, we are all at home when it is Robi Thakur. He is the shelter for passion, love, and almost everything. I knew I can't leave him, He is exactly what we want a God to be- a creator, an artist, a rebel, a support system, a moral booster and most importantly a mirror. A mirror where we all find our most intricate feelings getting validated. He is in true sense "Thakur".